exterior & interior door frame repair
The door frames, especially for exterior doors, should be made from materials equally as strong as the door itself. 
The door should fit securely within the frame.  If you have concerns about the condition of your door frames, contact us at GTA Door Repair. 
Our trained professionals are able to help you assess the situation and be sure that the repairs will continue to support your security needs.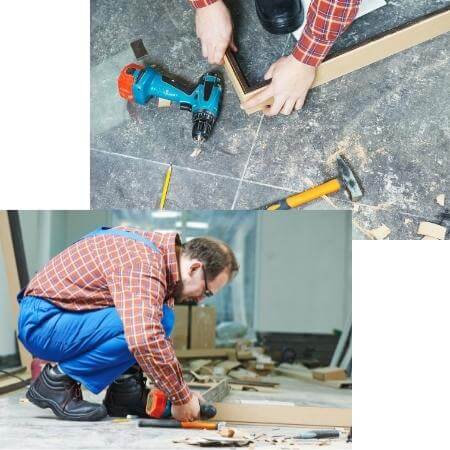 Common door frame Problems we fix
In the meantime, you should be on the lookout for deep scratches, dents, and the condition of the wood or other material. 
Wood rot is a common problem.  If you have noticed a draft when the door is closed, it is possible that there is a crack in the frame that can be remedied with sealant. 
If the material has split or is severely cracked, it may or may not be reparable.
Door frame repairs should only be undertaken by a professional.
Their work starts by removing the door to gain access to the problem area and provide more room to work. 
The door can be quite heavy and unwieldy for those not used to it.
Then our door Repair Specialists will locate any affected areas, mark them, and decide on the repair process.
Any rotted areas must be removed entirely. 
Then using a specific product, the area is filled, allowed to dry, and remove any excess. 
Finally the area will be sanded and painted to match the rest of the area.  
There can also be some minor scratches that can be addressed by using wood filler, painted and rehang the door.
If the damage is too great, the frame will need to be replaced in its entirety. 
At that point we can discuss options of materials, labor, warranty and whether you would like the door replaced as well. 
We will provide all the necessary information and when you have made the final decision, we will be happy to do the replacement work.
Our tradesmen can repair all types of wooden, metal or screen door and windows as well as door frames and sliding doors.
Solid wooden doors
Fire rated doors
French doors
Screen Patio door
Sliding doors
Interior doors
Garage door
And more..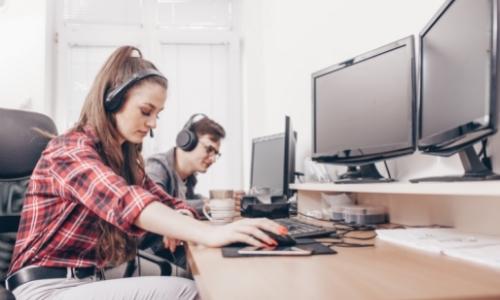 Access GTA Door Repair through our contact page.
We have designed it so that you can have quick access to one of our consultants.
Our representatives are trained to help you navigate the process of our range of services, rates, and service agreement.  
We always work through a fully signed agreement and accept a number of different payment types.