Replacing Weather Stripping
Weatherstripping - Install or Replace in Toronto
Weather stripping is a product that fits between a door and the door frame or threshold.  It is fixed in place to remove any gaps when the door is closed.  It can be made from any number of materials like rubber, felt, foam, vinyl, or meta.
Its main purpose is to maintain a seal to prevent the loss of heat in the winter and air conditioning in the summer.
More than just saving on energy costs, it can prevent moisture from coming into your home or office, which can seep into insulation and result in mold or mildew formation.  It also acts as a barrier against insect intrusion.
Each time the door opens and closes, weatherstripping gets a workout.  It is a good idea to inspect your weatherstripping at least once per year.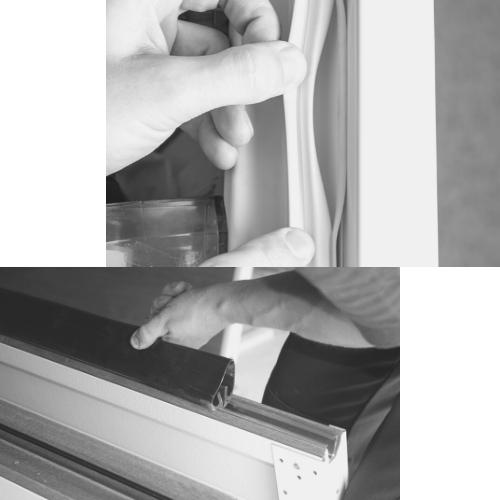 Door weather seals we offer
Door bottom weather stripping

Patio door weatherstripping

Sliding door weather stripping

Steel door weather stripping

Door threshold weather stripping

Garage door weathers stripping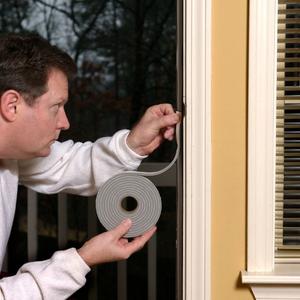 Weather Stripping Will Save You Money
The average Canadian home wastes up to 30% of the energy used for heating and cooling as a result of cracks and gaps in roofs and walls, weather stripping your home will help you save on energy costs and at the same time help the planet too.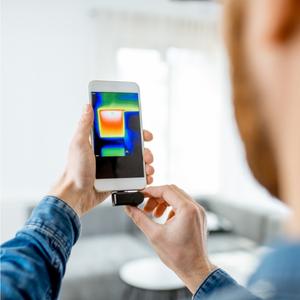 In the meantime, be on the look out for these issues:
Light gaps around the outside door.

 

Use a flashlight to see if there are spaces.
Carefully use a candle flame to see if it moves from air leaking around the door.
Moisture around the door jamb.
Current weatherstripping is flat, cracked or bent.

Many people think it is an easy matter to replace weatherstripping. 
However, it often requires the removal of the door. 
This is a heavy and awkward process that can be impeded by small children and pets. 
The door can be left open for quite some time which means wind, insects, and other items can come floating in and out of your home or office.  Then it is necessary to re-hang the door. 
If not done properly, you have an additional problem of a door out of alignment. 
A professional can complete the task quickly, efficiently, and accurately.
When you replace weatherproofing, you will have a choice of materials. 
You need to choose a product that will withstand temperature differences, friction, and general wear and tear.
Our tradesmen can repair all types of wooden, metal or screen door and windows as well as door frames and sliding doors.
Solid wooden doors
Fire rated doors
French doors
Screen Patio door
Sliding doors
Interior doors
Garage door
And more..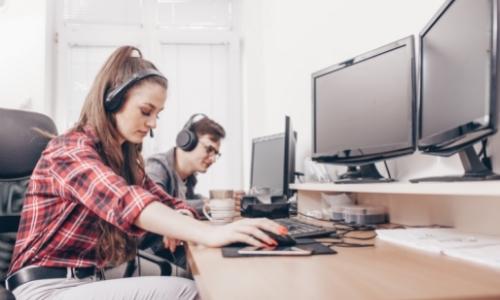 When you contact us at GTA Door Repairs, we will be able to provide recommendations about the best type of weatherization for your particular circumstances.  We have access to a wide range of materials and manufacturers and are happy to offer our opinion.  We can schedule an appointment for one of our technicians to come to your place and perform the work.  Just give us a call or work through this site.  One of our representatives is waiting to help.