business and home lock repairs
For both your home and business, solid locks are a necessity. 
Our trained technicians install and repair locks every week. 
That means we have the expertise to evaluate your current locks and make any necessary repairs or recommend replacements. 
We provide professional advice and services.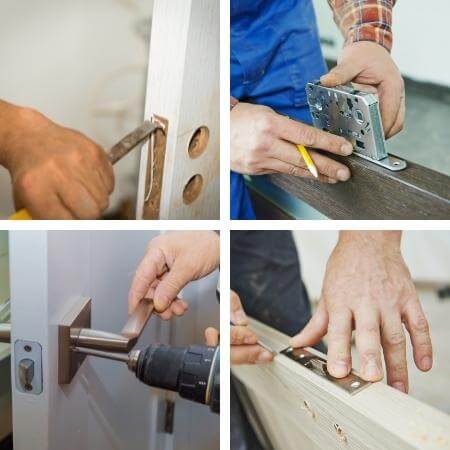 Our Mission
Our teams' mission is to educate and provide service to the best of our ability.
Even if you just have questions, we are happy to discuss your situation and offer the best information available.
Same day lock repair service in Toronto & GTA
Our process is to listen attentively while you describe the issue or concern. 
After an examination of the lock, we are able to offer suggestions for repair or replacement. 
The final decision is yours.  If you opt for a replacement, we have access to a wide variety of manufacturers and models. 
This allows you the opportunity to make the best decision for your needs and budget.
There are several indicators that your locks can be repaired.  These include:
The need for more force in turning the key than previously.
Key getting stuck.
Mechanisms sluggish.
These repairs can include repairing a deadbolt or the cylinder.  We can also adjust the strikeplate. 
If the key is broken in the lock, we are able to extract it and cut a new one. 
We are also able to rekey a lock so that the entire device does not need replacement.
However, there are times when we strongly recommend a replacement. 
That is certainly in the case of a break in or if your keys have been stolen.  Then new locks should be installed on all exterior entrances and we often recommend an upgrade. 
Over time your lock has rusted or weathered to the point that the teeth of the key will not operate the tumblers.  If you have concerns about your keys having been duplicated and shared.
Common sliding door problems
Sticky Locks

Frozen Locks

Misalignment

Key Broke in Lock

Door Won't Close Properly

The Key has Trouble Inserting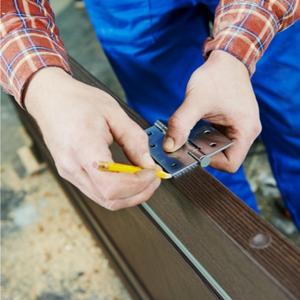 We repair all type of locks
Automobile locks
Residential locks
Business locks
Safe locks
High-security padlocks
Combination locks
Electronic locks
Mailbox Locks
Deadbolt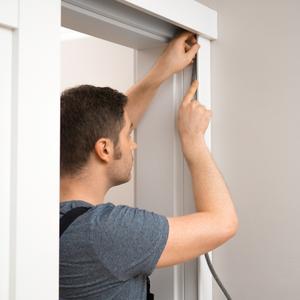 Our tradesmen can repair all types of wooden, metal or screen door and windows as well as door frames and sliding doors.
Solid wooden doors
Fire rated doors
French doors
Screen Patio door
Sliding doors
Interior doors
Garage door
And more..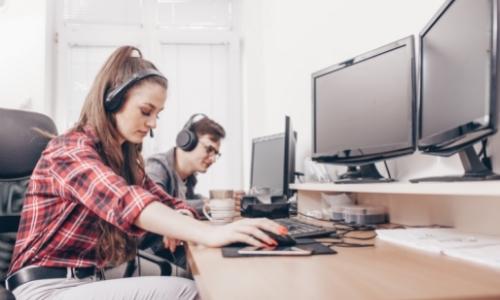 Access GTA Door Repair through our contact page.
We have designed it so that you can have quick access to one of our consultants.
Our representatives are trained to help you navigate the process of our range of services, rates, and service agreement.  
We always work through a fully signed agreement and accept a number of different payment types.