Install an Easy to Use Commercial Handicap Door Opener
 As a business owner, we understand your need to not just be compliant with the laws but the desire to be accessible to all your customers, including those with mobility disabilities or difficulties. 
Washroom Doors
Residential Doors
Apartment Doors
ICU Doors
Swing Doors
Sliding Doors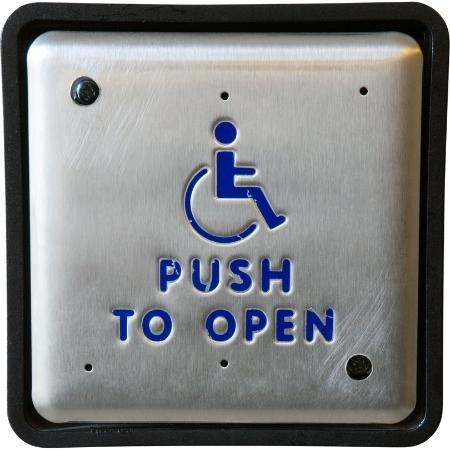 Commercial handicapped door requirements are very specific:
At least 32 to 48 inches wide to accommodate wheelchairs or other mobility devices with ample clearance on both sides of the doors.
They must use 5 pounds of pressure or less to open without the twisting of a wrist and a closing speed slow enough to prevent injury for those who do not move quickly.
The ground surface must be smooth.

 

The door should be quiet and smooth.

 
Convert Your Manual Door to an Automatic Handicap Door Opener
There are different opening options like a push button or wall switch. 
Each of these can be hard wired into your electrical system or wireless. 
For private businesses that do not deal with the public, we can also offer a card reader style that will accommodate your employees 
In some cases, it may not be necessary to install a completely new door. 
It is possible that the hardware can be upgraded or replaced to meet all regulations. 
Depending on your existing door it may also be possible to add low-energy openers to convert a manual door to one that is easily operated by someone who is disabled.
Our technicians are also able to provide various handicap door repair services.
We are qualified and trained to work with many of the top names like Ditech, Norton and others.
Common problems include:
•  An obstruction can block the sensors, the mechanisms could jam, or someone stopping the doors in the process of opening can cause them to become stuck.
•  The battery could be depleted or malfunctioning causing the remote control to fail or be sluggish.
•  The push buttons can fail.
We are also available for routine maintenance or preventive maintenance services for the handicap door system you already have installed.
Whether you need a new door installed, a repair, or maintenance we are here to help you provide the service that will make it easier for all of your customers enjoy a more independent lifestyle.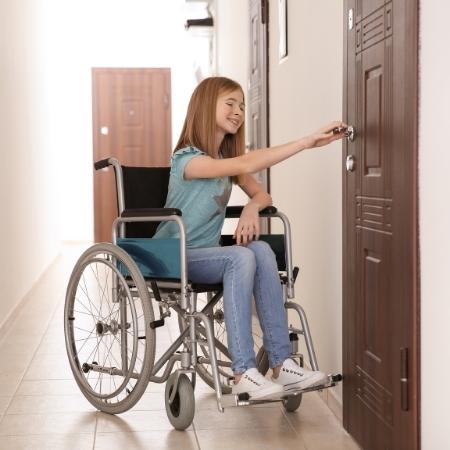 The Path to 2025: Ontario's Accessibility Action Plan
The Accessibility for Ontarians with Disabilities Act, 2005 (AODA) is an Ontario law mandating that organizations must follow standards to become more accessible to people with disabilities.
The goal for the province is to be fully accessible by 2025.
All levels of government, private sectors, and non-profits must comply with this legislation.
Our tradesmen can repair all types of wooden, metal or screen door and windows as well as door frames and sliding doors.
Solid wooden doors
Fire rated doors
French doors
Screen Patio door
Sliding doors
Interior doors
Garage door
And more..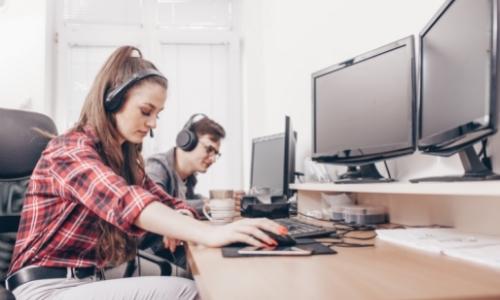 Access GTA Door Repair through our contact page.
We have designed it so that you can have quick access to one of our consultants.
Our representatives are trained to help you navigate the process of our range of services, rates, and service agreement.  
We always work through a fully signed agreement and accept a number of different payment types.