Door Repair Emergency Service in Toronto & GTA
At GTA Door Repair we are able to respond to an emergency need any time of the day or night. 
We have some options that can work as a temporary measure like patching or sealing the area or installing a temporary door until a full repair or replacement is completed. 
Our service representative will come to your home or place of business and assess the damage and offer solutions. 
We are proud of our ability to deal with many different types of needs like a damaged frame, broken handle, hardware, or severe damage.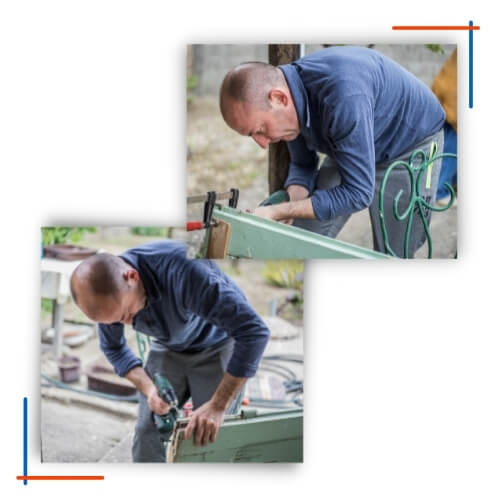 Tell us what you need help with
Same day service
15+ years Experience
Guaranteed Work
All over the GTA
Common Emergency Services
Damaged door jambs
Door break-in repair
Broken door handle
Burglary repair
Vandalism problems
Jammed door hinges
We Fix All Doors Home & Commercial
You rely on your doors to protect your home or building from intruders, help resist the weather, and generally make your life comfortable and safe.
When there is damage to a door, you need it handled quickly.
Frequently this means an emergency repair. 
Examples would be a hole in an exterior door that would impact security or protection from the elements, or an exit door that does not work properly and could be detrimental in case of a fire or other serious situation. 
These can include a broken frame, glass, or the door itself.
Keeping your family or business safe is of utmost importance. 
It is not something you want to trust to a handyman. 
Dealing with a general contractor might mean having to wait days or more for their schedule to be free or for them to arrange for a subcontractor. 
The best solution is to deal with a company that specializes in door repairs and replacements.
We have access to many different types of doors, hardware, locks, and glass. 
Our technicians have experience working with situations where the door has been kicked in or other forced entry, damaged door jambs, natural disaster relief, broken locks, and keys broken in the door.
When you contact us through our website, you will have access to one of our representatives who will collect the pertinent information, provide information about our rates, and dispatch a specialist. 
We will provide an estimated time of arrival, No work will be done until we have a signed contract, for your protection.
Allow us to help you in your time of distress.
Our tradesmen can repair all types of wooden, metal or screen door and windows as well as door frames and sliding doors.
Solid wooden doors
Fire rated doors
Automatic Doors
Screen Patio door
Sliding doors
Interior doors
Garage door
And more..