The Best in Screen Door Repairs Expert in Toronto & GTA
Screen doors have a lot of value to your home and lifestyle. 
The main advantage is to allow fresh air to enter the home but keep out those annoying insects. 
However, just like most things, it can have some issues that need to be attended to.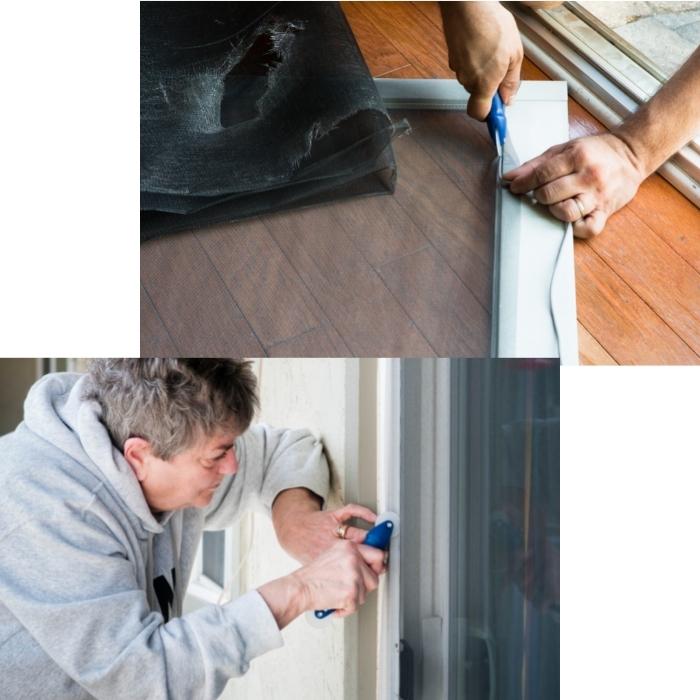 Common sliding door problems
Broken screen
Not opening and closing properly
Broken sliding door lock
Door frame starts to come apart

Your Door Won't Stay Latched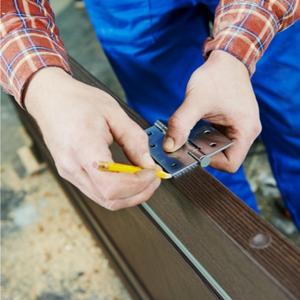 Common Sliding Door Services
Repair of screen door locks
Door broken glass repair
Screen replacement
Installation security features
Door alignments
Door hinges replacement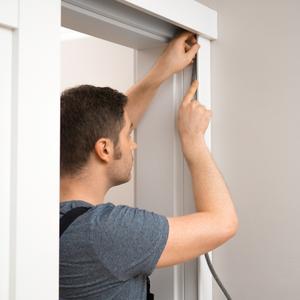 Here are some things to watch for:
Opening and Closing.

 

Patio doors can sometimes get a little off their track or screen doors on the main entrances can stick a bit.

 

It should never take any significant effort to make them work.

 

They should not squeak or refuse to fully close.
Damage.

 

High winds can propel tree branches or flower pots and the screen can become torn. Hail storms can cause damage.

 

Children or pets pressing against the screen can bow the screen or create small holes.

 

Prolonged use can cause wear, tears, frays, bends and burns.
Improper Fit.

 

Not every screen is designed to fit with every patio door.

 

For main entry doors, it could be the wrong size for the opening.

 

If there seems to be excessive shaking during windy days or you notice some gaps, you may need a new screen door.
If any of these issues are plaguing your screen door, it is time for a good repair service. 
At GTA Door Repair we have a team that is skilled in replacing the screen. 
We can also deal with new hardware, springs, or latches and weather stripping.
Screen Installation and Repairs in Toronto
Screen doors on front entrances are, many times, storm doors.
They are made of aluminum, fiberglass, or wood frame with screens and windows that slide. 
That means you have options of a nice cross breeze or protection from the elements. 
These can also become damaged over time. 
Our crews are experienced in repairing these doors that serve a dual purpose as a screen and as a storm door.
Keeping your screen doors in good shape adds value to the quality of your life in the home and also provides a financial value to its worth.   
If you have any questions about screen door maintenance or feel your current screen door could use some attention, just contact our office and we will be happy to arrange a time for one of our technicians to come to your home to see how we can help.
Our tradesmen can repair all types of wooden, metal or screen door and windows as well as door frames and sliding doors.
Solid wooden doors
Fire rated doors
French doors
Screen Patio door
Sliding doors
Interior doors
Garage door
And more..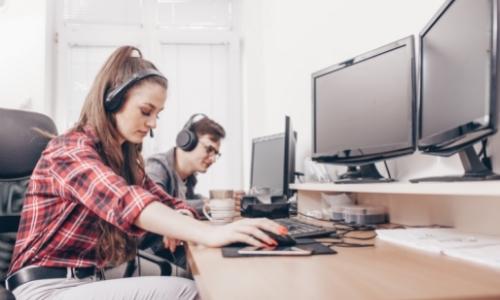 Access GTA Door Repair through our contact page.
We have designed it so that you can have quick access to one of our consultants.
Our representatives are trained to help you navigate the process of our range of services, rates, and service agreement.  
We always work through a fully signed agreement and accept a number of different payment types.